August: it's been a minute.
I honestly don't know where the time has gone! August has been a crazy, yet exciting month. Some of the Our Craves August highlights were:
Updating the look and feel of the blog. I'm really pleased with the clean, chic look we currently have. It's a work in progress though, so I'll continuously look to improve.
Getting some photography props. I finally managed to get my hands on some tiles and other boards, and I've found a dedicated space in which to photograph. Both the props and the space have been an enormous help, and has enabled me to achieve better looking photographs. I still have lots to learn, but it's been great to look back and see how far I've come, and to witness a steady improvement in the quality of work.
If you've been following us closely, you'll recall that we made the decision to move to a vegan diet. Like with many things in life, it's a decision we make on a daily basis, and we feel all the more healthy for it.
Online Personality
Mimi is a successful businesswoman, fashionista, and co-owner of Luxy Hair. While I admire her entrepreneurship skills and the success story, that's not really what keeps me interested. Mimi is a young woman who has designed a life based on her own rules, and through actively doing. She has an infectious, cheerful and positive disposition, and a down-to-earth personality, that, despite her success, has not changed her.
Furthermore, whether by consequence or choice, she demonstrates the joy of family life. If you've watched any of her videos, you'll recognise her famous words, "me and Alex…". And with a baby on the way, she's done much in the way of further promoting the concept of a young, growing family. I'm a traditional girl, and while I actively strive to be tolerant and compassionate towards others' views, I make no apology for my stance. So while I understand that the word family can mean a range of things to different people, (and that's perfectly fine), I admire the example of marriage and family in Alex and Mimi Ikonn. Especially in the face of the media portraying divorce, adultery and polygamous relationships as being popular and glamorous, it is refreshing to see an opposing view.
Mimi, you're a game-changer, girl!
Favourite Food
Would you believe that until a few weeks ago, I didn't eat oatmeal? I adored the smell and addition of oats to all sorts of baked goods, but I could never eat an actual oatmeal porridge, because of the texture. Determined to attempt eating it, for at least the third time in my adult life, I finally cracked the code. I placed some ingredients in a saucepan, and next thing I knew, I was enjoying porridge. The key is to make it according to your own taste, and not the instructions on the box! We've been savouring it ever since, so much so, that it's been added to our breakfast rotation. Check out our recipes for vanilla and chocolate oats.
Favourite Utensil
This utensil could easily win the Favourite Utensil of the Month, every month. Let's have a moment of appreciation for our silicone spatulas, shall we? Sometimes I still hear my mom's voice in my head telling me to "clean the bowl properly." Those spatulas were a bit different back then, before the days of silicone. But these… these are a dream. Use it to scrape the sides of your mixing bowl, blender, food processor, or even the bottom of your soup pot. Nothing goes to waste, which I love. If you haven't purchased one yet, you're in for a treat!
Favourite Quote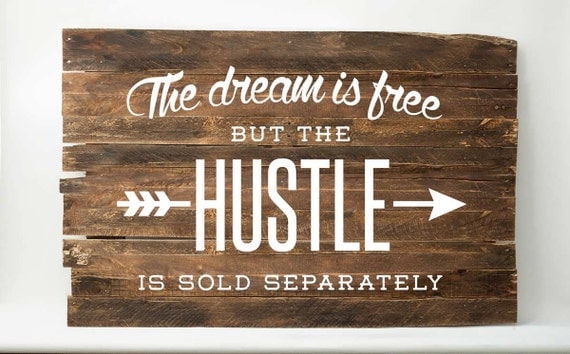 I like this quote because it's pretty straight forward and unpretencious. Sometimes we buy into romantic notions regarding our dreams or goals. And while dreams are in fact, incredible ideas that can change your life, success seldom – if ever – comes overnight. To me, this quote is a reminder that I need to keep working hard, smart, and consistently, despite the variables around me. We can only make our dreams a reality by putting in the time and effort on a daily basis, to achieve particular results.
Here's to the month of September, and the beautiful spring season in South Africa. We're excited to continue sharing our discoveries with you, and wish you well on your own journey.
Salwah xx
Note:
Please note that some of the images above where obtained via a Google search and should be accessed from their original sources/owners, as listed below.
Sources:
Image of Mimi Ikonn retrieved from http://www.mimiikonn.com/info/
Image of silicone spatulas retrieved from http://www.bakestore.co.uk/large-flexible-silicone-spatula-28cm-812.html
Image of quote retrieved from https://www.etsy.com/listing/192210676/hustle-pallet-art-the-dream-is-free-but